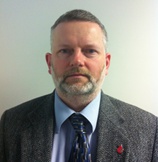 Simon Matthews
Consulting

Simon Matthews Consulting can assist you with the following services.


PCI Audits
: Simon's specialty is assisting customers prepare for PCI (credit card payment) audits. A former PCI Council Qualified Security Assesssor (QSA), Simon has lead many audits of companies ranging from small start-ups to Level 1 Service providers. Simon can educate your executives about the PCI audit process and the bussiness' role in the audit, perform a gap asessment (determine what areas of the payment card process you need to improve in order to successful complete and audit), create and manage a remediation plan, and can assit during the audit. If you are a smaller merchant, Simon can complete all the paperwork for submission to your Acquirer.


Incident Response
: The first step to responding to an incident is preperation. Simon can create and implement a customized incident response plan for your organization and work with your staff to exercise the plan.


Security Awareness
: Simon can help you develop a security awareness training program. The border to your organization is now your entire organization. You can no longer count on your external firewall to protect you; security is defense in depth. Employees need to be able to identify threats and understand the importance of their reaction to those threats.




Enabling business, securely